October
Oh, thankfully the days are getting shorter and the weather is finally getting colder. These are my favorite days. I love being distracted by the trees outside my window, but I love getting lost in the projects in my studio even more.
Darksome
I have been working my crooked old lady fingers to the bone on work for the upcoming Darksome (virtual) Halloween event. This was originally scheduled to place in the Mt. Moriah Cemetery, Philadelphia, PA and a portion of every sale will be donated to the Friends of Mount Moriah, helping to maintain and restore this beautiful place . To see the entire market place of awesomely spooky artists, click here. The market officially starts at noon on the 16th, which is when the artists sales will begin.
I will have my very first collection of Pumpkin Dearlings, all clutching baby Demons . Did you know that in certain corners of New England when Pumpkins are harvested under a full moon they pull little baby demons up from the underworld to take with them? True Fact. Google it.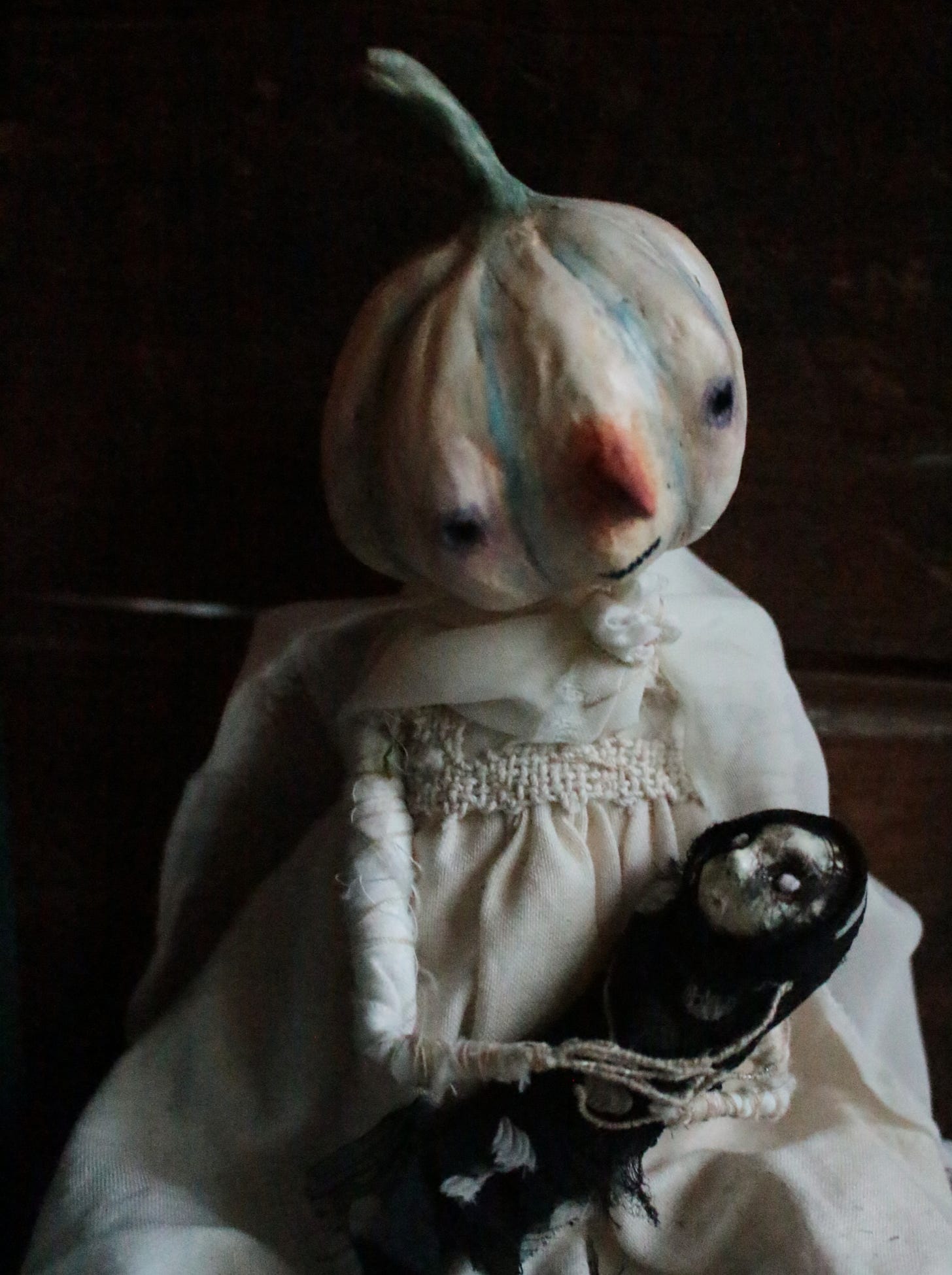 There are some other new dolls as well, including some wee wooden Unfortunates in coffins, a corvid with a special message and my Fall Harvest doll, made with some roots and bits from my garden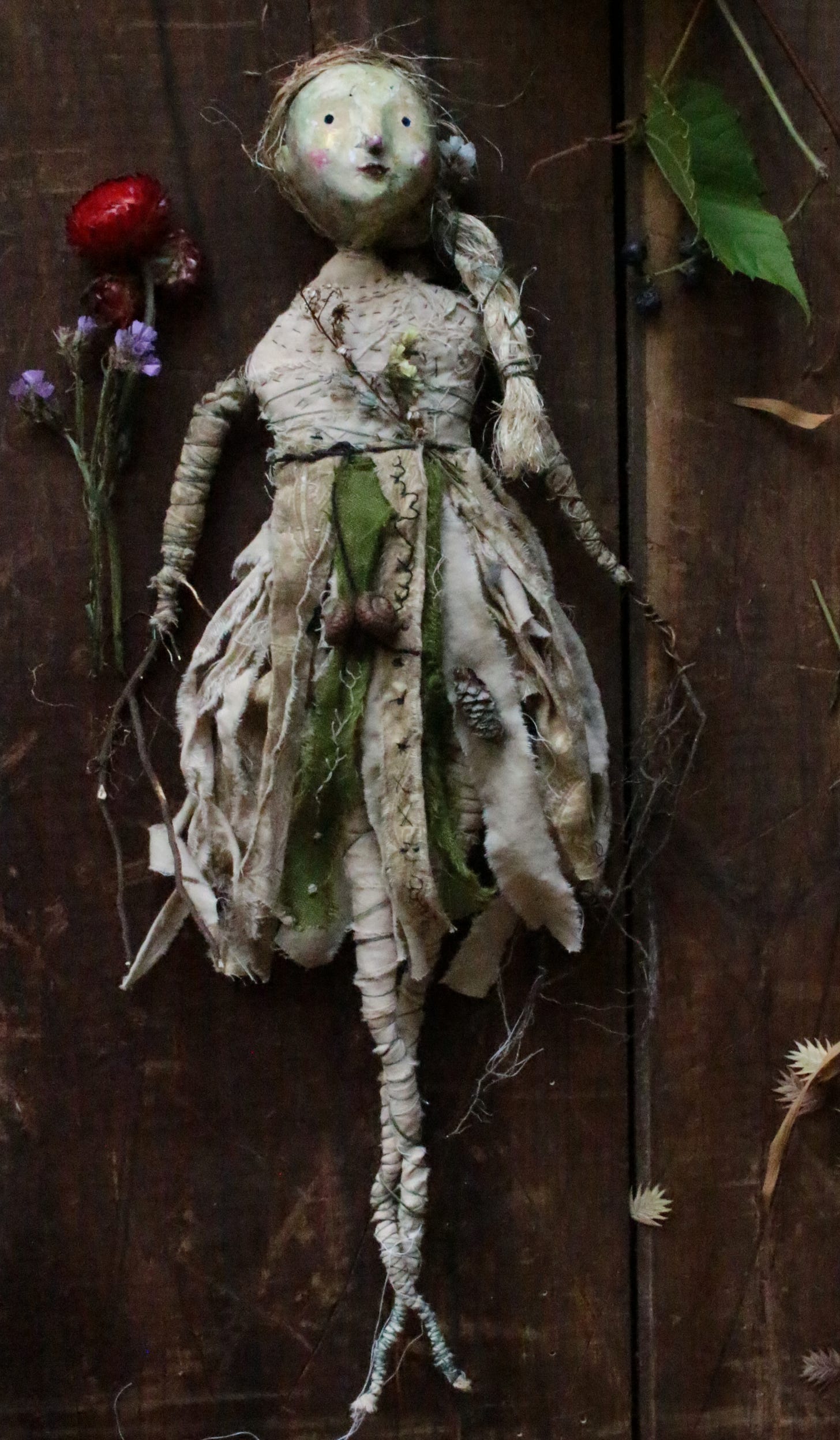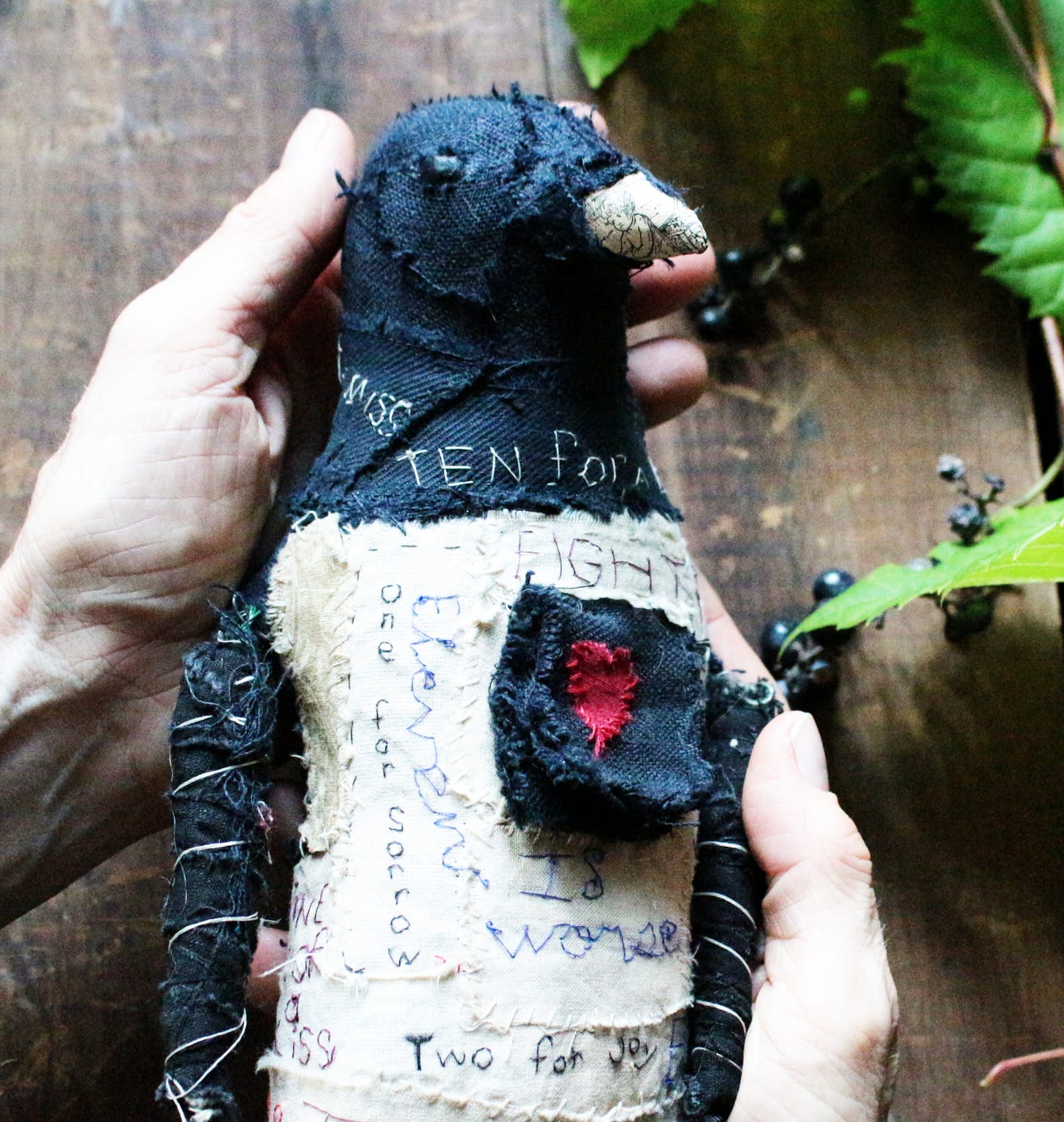 Plus a very special one, named Hannah. Here is a sneak peek.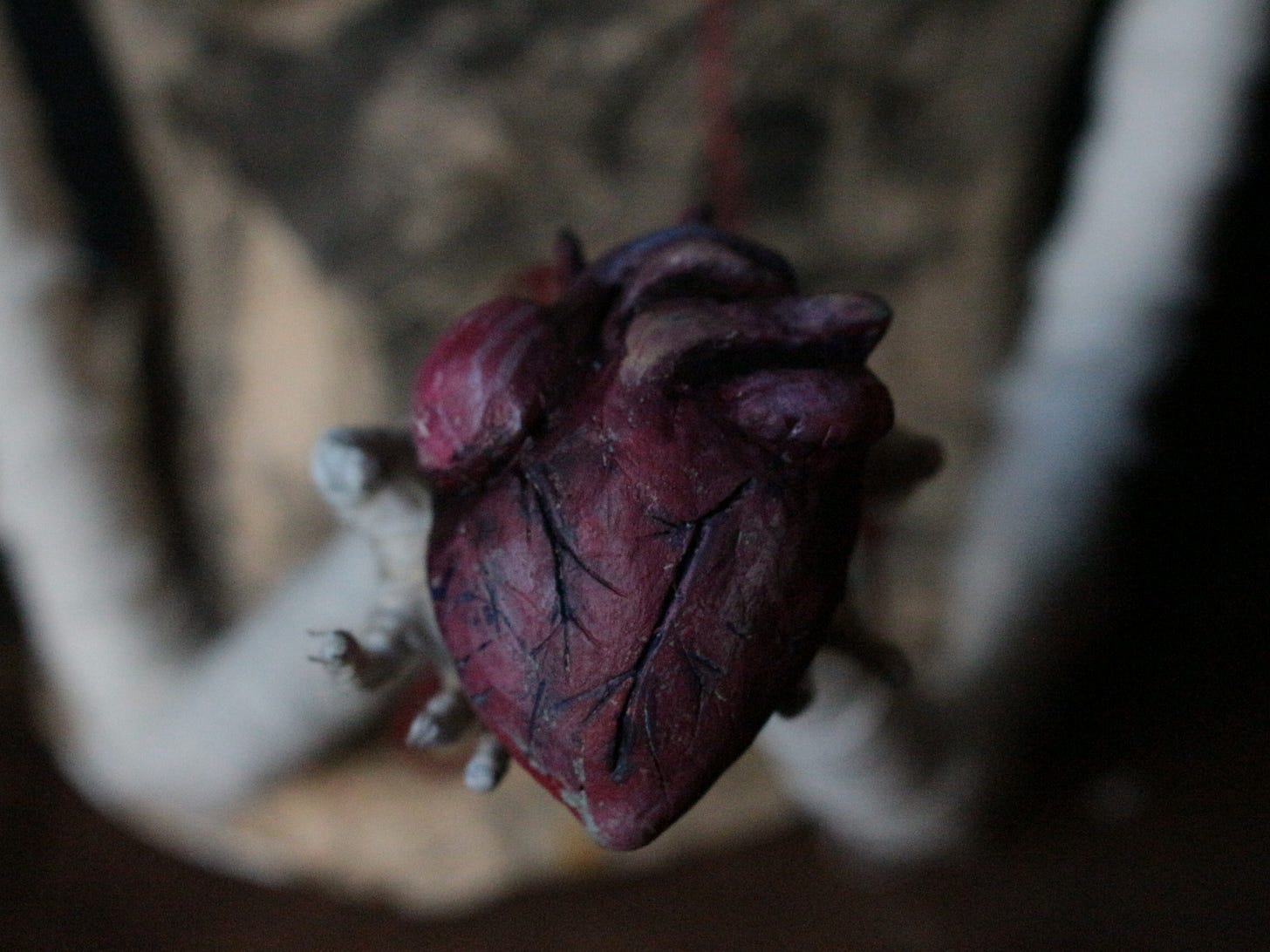 We made a very short film about how these dolls came to life, which you can watch here, (it involves a lovely old witch who lives in the forest.)
I will also be sharing some lovely handmade anatomical pillows made by friend Janet Curran! These are so beautiful.
Anatomica
I am working on finishing up a new collection of Anatomica for the Morbid Anatomy Museum, which I hope to have available in mid-November. I will give you a heads up through this newsletter when they should be ready.
What's next?
So. many. dolls. I am so excited to work on a new series that has been germinating in my head for the last year. I will let you know how they progress and when they may become available. These ones are special. Until then.
Enjoy the dark.